Project Manager - Standerton
Thursday, 18 August 2016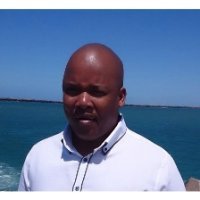 Item details
City:
Standerton, Mpumalanga
Contacts

Nathi Gumede

0827640517
Item description
I am writing in hope of securing employment.I am presently employed at Power station in Mpumalanga province as a the project manager. My responsibilities are to manage projects on the turbine during the plant shut-downs. I have 10 years working experience at Eskom/Rotek. In my experience I have been involved with projects and contracts management.

I feel confident that I meet the requirements of the project management. I have obtained National: DIP: Mechanical: Engineering at Mangosuthu University of technology in 2006. I have recently done the Advance project management NQF level 7 at UNISA, which was completed in 2013

I will make myself available for the interview(s) which suites your convenient Schedule.

I am the Project manager with the highest standards for Safety, Quality and Ethics with expectations that those I lead have the same values. I am a strong advocate of safety and believe that zero accidents should always be our goal. I have gained experience with in Project Controls, Scheduling and reporting, Micro soft projects from Implementation/Administration to maintaining schedule health with integrated schedules on Turbo Gen services projects. Manage Project Control groups responsible for Planning, Tracking/Reporting of Cost, Trends, Quantities, Staffing and Contractors.